Technology
Services
Real Estate Application Software Implementation, Maintenance and Support
Retransform™ has partnered up with JD Edwards in hopes to better serve its clients. They can provide Enterprise Resource Planning (ERP) solutions:
Oracle's JD Edwards Enterprise One
JD Edwards World
As it's implemented within your organization, they integrate the flow of information across your enterprise, facilitating quicker and sharper operational and management decisions.
Retransform's product partners have been vetted to ensure their solutions provide the highest level of value and flexibility to Yardi, MRI and/or Skyline clients.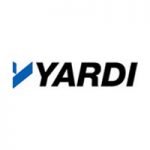 Retransform™ can support Yardi's Real Estate Management. They are dedicated to the design, development, and support of real estate investment management and property management software.
Retransform™ can provide support to MRI users. The MRI Commercial Property Management software solution allows you to connect your strategic planning activities to daily management tasks and beyond to performance measurement for your office, retail, and industrial properties.
SKYLINE Property Management includes critical task reports for comprehensive analysis and strategic decision making including:
Lease Abstracts
Delinquencies
Activity Reconciliation
Advanced Residential Rent Rolls
Sales Detail
Occupant Ledger by Transaction Grouped
Reconciliations
YTD General Ledger
Financial Statements
Aged A/P Trial Balance
Project Cost Detail Report
Retransform™ has also worked with technical sectors to provide post implementation support for Oracle, JD Edwards and MS Dynamics. They have been in business with these technical sectors for more than a decade now across different industry segments.
Retransform is experienced in supporting the full application of suites to globally support business needs and processes.
Maintenance and Support
Retransform™ aims to deliver a complete suite of IT Help desk and Maintenance Support services: data analysis, developing, integrating, implementing, maintaining and upgrading advanced methodologies.
They can provide you customized solutions for the Cloud and Salesforce. Ultimately, Retransform's Maintenance Support is less time-consuming and comparatively cost effective for their partners.